Ancestors (by grandparent)
McDowell, Pusey, Broas, Willson: PA, DE, NY, RI
Morris, Stokes, Parker, Lawson: KY, NC, VA
Newman, Calvert, Ackerman, Kriz/Kriss: MD, VA
Terry, Jetton, Delony, Rand: AL, NC, VA
Our Cousins: Selected Family Outlines
James Ira Broas & Rebecca Wood: NJ & NY
Thomas Carpenter & Hannah Alsop: NY
Nathan Lawson & Mildred Devine: KY
Robert Loughead and Jane (Glenn?): PA
James McDowell & Elizabeth Loughead: PA
William McKean & Susanna Unknown: PA
Isaac Morris and Belinda Little: TN, KY
Warren Parker & Sallie Garrett: KY
Caleb Pusey & Prudence Carter: PA
William Pusey & Elizabeth Bowater: PA
John Stokes & Margaret Young: KY
Interesting and Overlapping Websites
Descendants of John Ferris
The Harlan Family in America
The Lawson Pages
Ray Maris' descendants of George Maris
The Mendenhall Family Association
Rash Snyder's Pennocks of Primitive Hall
The Terry Family Historian
The Woodward Family Genealogy
Abraham Smith of Amherst Co., VA
Cousins' Homepages
J. L. Beeken's Genealogy
John's Bookmarked Genealogy Resources
U. S. GenWeb - national site
Chester county, PA
FTP file archives
Census Transcriptions
Genealogy.com forums
Ancestry.com message boards
Cindy's List
World Connect databases
1880 U.S. Census Online
LDS Database Search
Family Tree Maker's Site Search
Social Security Death Index (subscription required)
Military Genealogy Resources
DAR Library Search Page
Library of Congress Book Search
Interment.net Cemetery Search
Findagrave.com Cemetery Search
Ashmead's History of Delaware County, PA
Chester County Cyclopedia of Biographies
Chester County Archives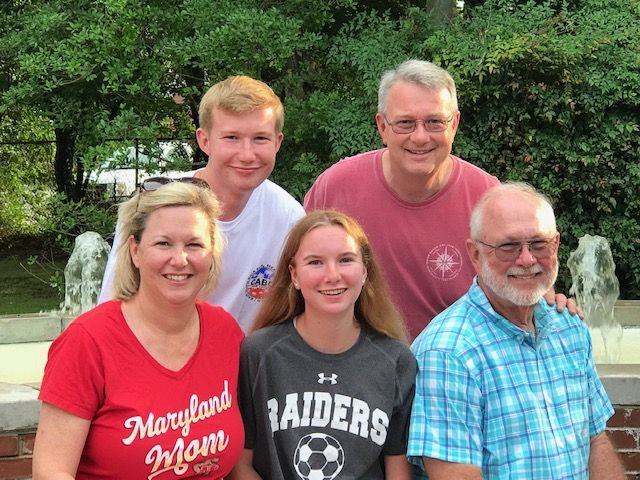 Summer, 2019: Thomas, John, Paige, and Kati Morris w/James Edward (Ed) Terry (1944-2019)
What's New:
March, 2021: Outline of Reuben Ross Morris and Mary Ann Broadbent
March, 2021: Outline of Zach Taylor (aka Gus D.) Morris and Ruth Elizabeth Broadbent
March, 2021: Outline of Frelinghuysen Morris and Martha Ann Janes
March, 2021: Outline of William M. Morris and wives Sarah C. Coon, Sarah Jane Janes, and Mary Frances Gordon
March, 2021: Outline of Jeremiah C. Morris and Sarah Hardin
February, 2021: Outline of Lucy Ann Morris and William M. Coon/Koon
February, 2021: Outline of Thomas Morris and Emily J. Coon
February, 2021: Outline of Benjamin Morris and Catherine Myre Coon
February, 2021: Outline of Clementine Morris and Benjamin Franklin Herndon
February, 2021: First step of a long overdue outline of the descendants of Isaac Morris and Belinda/Malinda/Melinda Little. Next will be individual pages for each of their 13(!) children
January, 2021: After 15+ years, I've sorted out the several Joseph Pennocks who all m. a Mary Pusey! Will and Quaker records revealed another Mary Pusey, heretofore unknown to me, daughter of Enoch and Rachel (Passmore) Pusey. She married a first cousin, Joseph Pennock.
January, 2021: Removed the Mary P. Ingram descendants from the Pusey tree
January, 2021: Corrected John S. Chambers - he is John G. Chambers, son of David and Hannah (Dickinson) Chambers.
December, 2020: Clementine Morris - the long-lost (to me), eldest daughter of Isaac and Belinda Morris; census, marriage, and findagrave records culminating in grandson showing up in his great-uncle's household in the 1900 census and described as nephew! More information about Clementine's brother Frelinghuysen Hiram Morris too.
December, 2020: Isaac Morris - DNA data suggests we are distantly related to descendants of William (Buck) Morris but the slave/wealth disparity between that family and our Isaac is problematic and the Isaac (1792-1854) they claim as Buck's son is clearly not ours. So, what is the source of our shared DNA? Did Buck have brothers and if so, did any of them also have a son named Isaac?